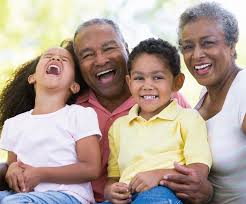 Effective July 1, 2016, grandparents are no longer the only relatives allowed to intervene in a pending custody action to seek visitation rights.  Thanks to House Bill 229. as approved by the Georgia House of Representatives and Georgia Senate, grandparents, great-grandparents, and siblings of parents (aunts and uncles of the minor child at issue) now have the right to "the right to intervene in and seek to obtain 28 visitation rights in any action in which any court in this state shall have before it any 29 question concerning the custody of a minor child, a divorce of the parents or a parent 30 of such minor child, a termination of the parental rights of either parent of such minor 31 child, or visitation rights concerning such minor child or whenever there has been an 32 adoption in which the adopted child has been adopted by the child's blood relative or 33 by a stepparent, notwithstanding the provisions of Code Section 19-8-19." *
Although grandparents remain the only relatives of a minor child that may file an original action for visitation, HB 229 significantly expands the rights available to great-grandparents and aunts/uncles looking to intervene and play a larger role in the lives of their great-grandchildren and nieces and nephews.
If you or a loved one are dealing with a visitation issue concerning your rights as a grandparent, great-grandparent, or aunt or uncle, give us a call today at the Sellers Law Firm, where clients become family.
*For a copy of the bill as passed in the Georgia House of Representatives and Georgia Senate, follow this direct link: http://www.legis.ga.gov/Legislation/en-US/display/20152016/HB/229.