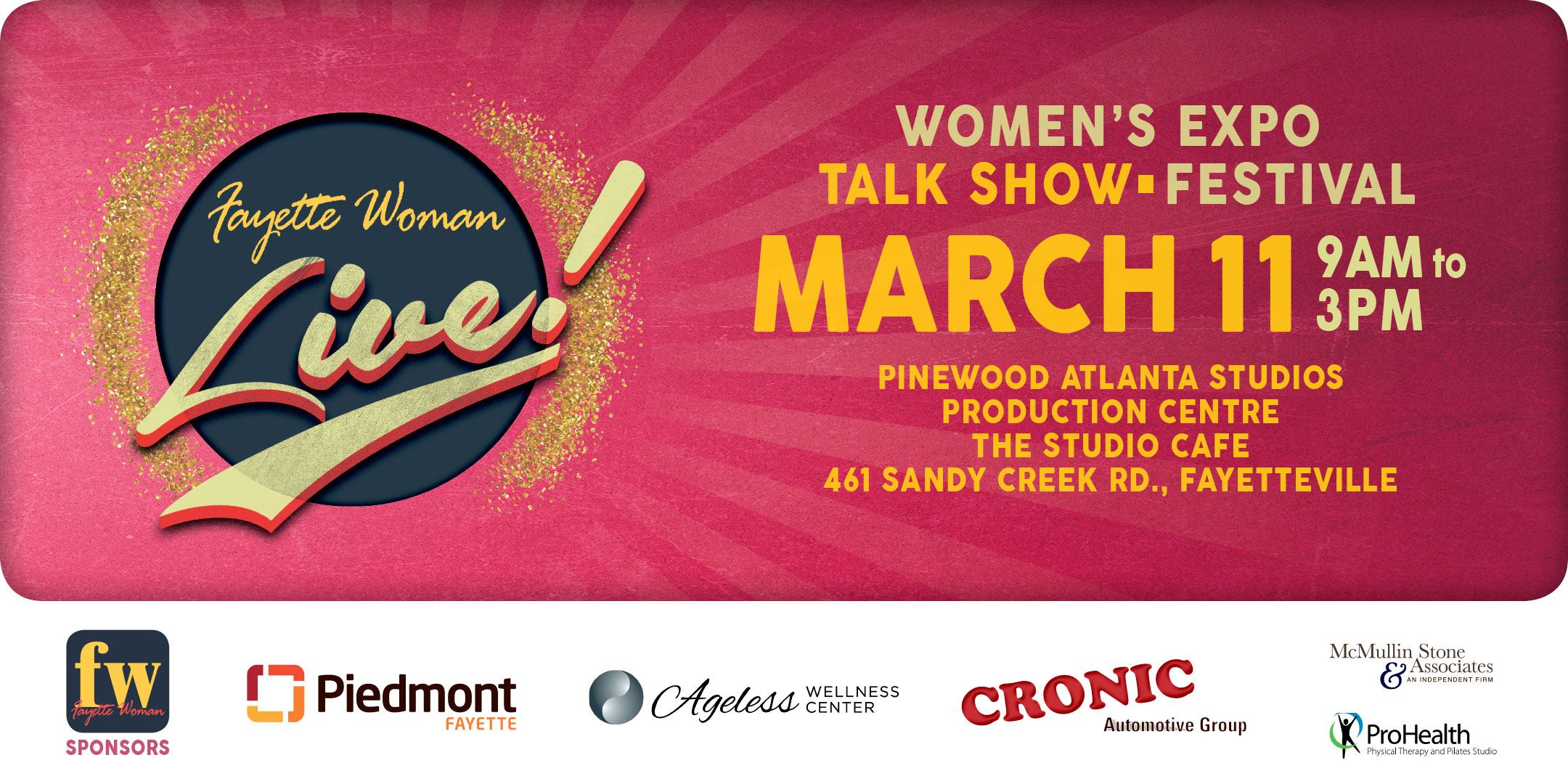 On Saturday, March 11, 2017, Fayette Woman Magazine in Fayetteville, Georgia, is hosting the first ever Fayette Woman LIVE!  The event is a celebration sixteen (16) years in the making, featuring stories with cover girls, readers, and supporters in an exciting power-filled day of connecting in the local community.
We are excited to be sponsoring Fayette Woman LIVE, and we are excited to be participating in such an incredible event.  We will be on hand to talk to event goers about our firm, answer any brief legal questions they may have, and to pass out a few freebies to say thank you to everyone who comes out to support the event.
The event will be hosted in the Pinewood Atlanta Studios Production Centre (461 Sandy Creek Rd., Fayetteville, GA 30214), and the event will take place from 9:00 a.m. to 3:00 p.m.
For more information check out Fayette Woman online and on Facebook.
We hope to see you all there!