One wrong decision should not ruin a person's livelihood and way of life, but a DUI is often a life-altering moment. Driving is a privilege which needs to be respected, yet all evidence must be scrutinized to prepare for a favorable decision. A DUI/DWI is a more serious offense than most realize, impacting current and future employment, as well as basic transportation. Jody L. Sellers has a track record of helping mitigate or clear someones good name completely in regards to DUI cases, resulting in reclamation of reputation, a clean record, lessened financial fines, and a stress-free process for accepted clients. Each case is different, and results vary, but Jody's commitment to giving someone a fair trial or negotiate on their behalf shows his law firm's sincerity and proven track record.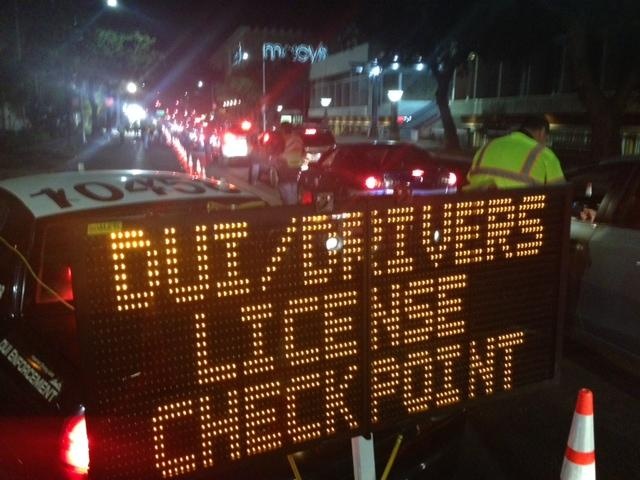 DUI Law Georgia: OVERVIEW
A DUI (Driving Under the Influence) in Georgia can actually be charged six (6) different ways, depending on whether your charge involves alcohol (the most common charge), drugs, or inhalants, as well as whether your DUI is "per se" or "less safe."  Under Georgia law, you can violate these DUI laws by either 1) being  a "less safe" driver (i.e., being intoxicated to the point where you are a "less safe" driver), or 2) being "per se" (i.e., being over the legal blood alcohol limit, 0.08, in your system while driving, or having certain drugs, like cocaine, in your system while driving).  See O.C.G.A.§ 40-6-391.
ALS (Administrative License Suspension)
An arrest for a DUI leads to not only criminal charges but often involves an administrative case as well. The administrative portion (also known as ALS, administrative license suspension) of your case can result in a license suspension separate and apart from your Criminal case. This occurs at the moment of your DUI arrest, leaving you with a ten -day deadline within which certain actions must be taken to protect your rights and avoid an administrative license suspension.
THINGS TO REMEMBER:
Drunk Driving Attorney Advice
If you ever find yourself facing a potential DUI arrest, here are a few things to remember:
 The Alcosensor Test (also known as the PBT, "portable breathalyzer test") is used by officers at the scene of the DUI investigation/arrest.  The important thing to remember is that this test is completely voluntary, even though the officer might not divulge this information to you.  Although this test will produce a numerical alcohol "reading," the test cannot differentiate between breath alcohol and substances that produce the same effect.  This numerical reading is not admissible in court, and the Alcosensor test can only be used to indicate the presence, or lack thereof, of alcohol in your breath.  This test is  unreliable and unpredictable and should be avoided, unless you are completely sober.
Standard Field Sobriety Tests (FST's) are nationwide standardized tests (more properly characterized as exercises) that officers use to evaluate your ability to reason, function, and process commands in an effort to determine whether you are intoxicated.  These tests are commonly referred to as divided attention tasks  Like the Alcosensor test, these tests are voluntary and more often than not performing these tests leads to an arrest, whether or not you are actually intoxicated.
Officers might often ask you to perform a variety of other "tests," including the alphabet test and the finger-to-nose test.  These "tests" should always be politely refused.
Facing a DUI in Georgia is a serious matter that can have a lasting impact on your life.  At the Sellers Law Firm, our firm is experienced in fighting DUI cases, handling ALS hearings, and ensuring that our client's best interests are taken care of in this trying time.  Give us a call today at the Sellers Law Firm: where clients become family.
HELPFUL SITES
*Check the status of your ALS Hearing Order/Decision on the OSAH state website
*Check the current status of your Georgia driver's license: Check License Status
*Check this link for Georgia Ignition Interlock Providers
*Check out this quick link for tips on Reinstatting License After a DUI Conviction
*Check this link for Risk-Reduction/DUI School Classes in Georgia
*Check the possible license points assessment for your traffic ticket/citation: License Points
For more information on family/domestic law, be sure to check out our BLOG for articles in this practice area.