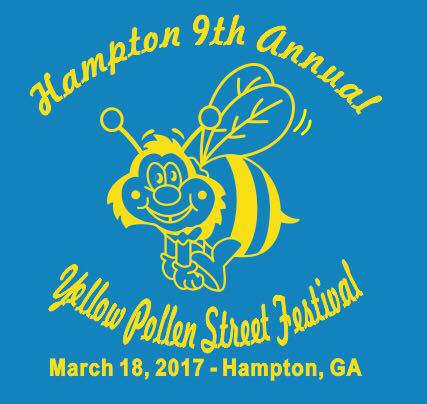 On Saturday, March 18, 2017, the City of Hampton is hosting the 9th Annual Yellow Pollen Festival in downtown Hampton, Georgia!
The event is made possible by the Hampton Downtown Development Authority and Main Street Hampton Georgia, and with this event they are inviting everyone to join them and the community of Hampton to celebrate our wonderful yellow pollen and the start of spring!   This is a family-friendly event that promises fun for the whole family!
We are excited to be taking part in the event as one of the many sponsors, and we are excited to be participating in such an important event for the community.  We will be on hand to talk to event goers about our firm, answer any brief legal questions they may have, and to pass out a few freebies to say thank you to everyone who comes out to support the event.
The event will take place in downtown Hampton, Georgia, and the event will take place from 10:00 a.m. to 5:00 p.m.
For more information check out the Hampton Downtown Development Authority's  event page on Facebook and the Main Street Hampton Georgia Group's event page on Facebook.
We hope to see you all there!